AMD Featured On "You Betcha She Did"
We're absolutely thrilled to announce our feature on the inspiring podcast "You Betcha She Did". This empowering platform showcases interviews with trailblazing female entrepreneurs and women who have made significant strides in their respective fields. We're honored they invited our very own Angel Berry to discuss the pressing issue of child care in Sheboygan and the proactive steps A Million Dreamz is taking to address it.
The interview took place on Tuesday, July 25th and you can hear our story at this link. We encourage you to subscribe to "You Betcha She Did" today and join their community of listeners who are passionate about women's achievements and societal change. We promise you'll be inspired by the stories of resilience innovation and determination that fill each episode.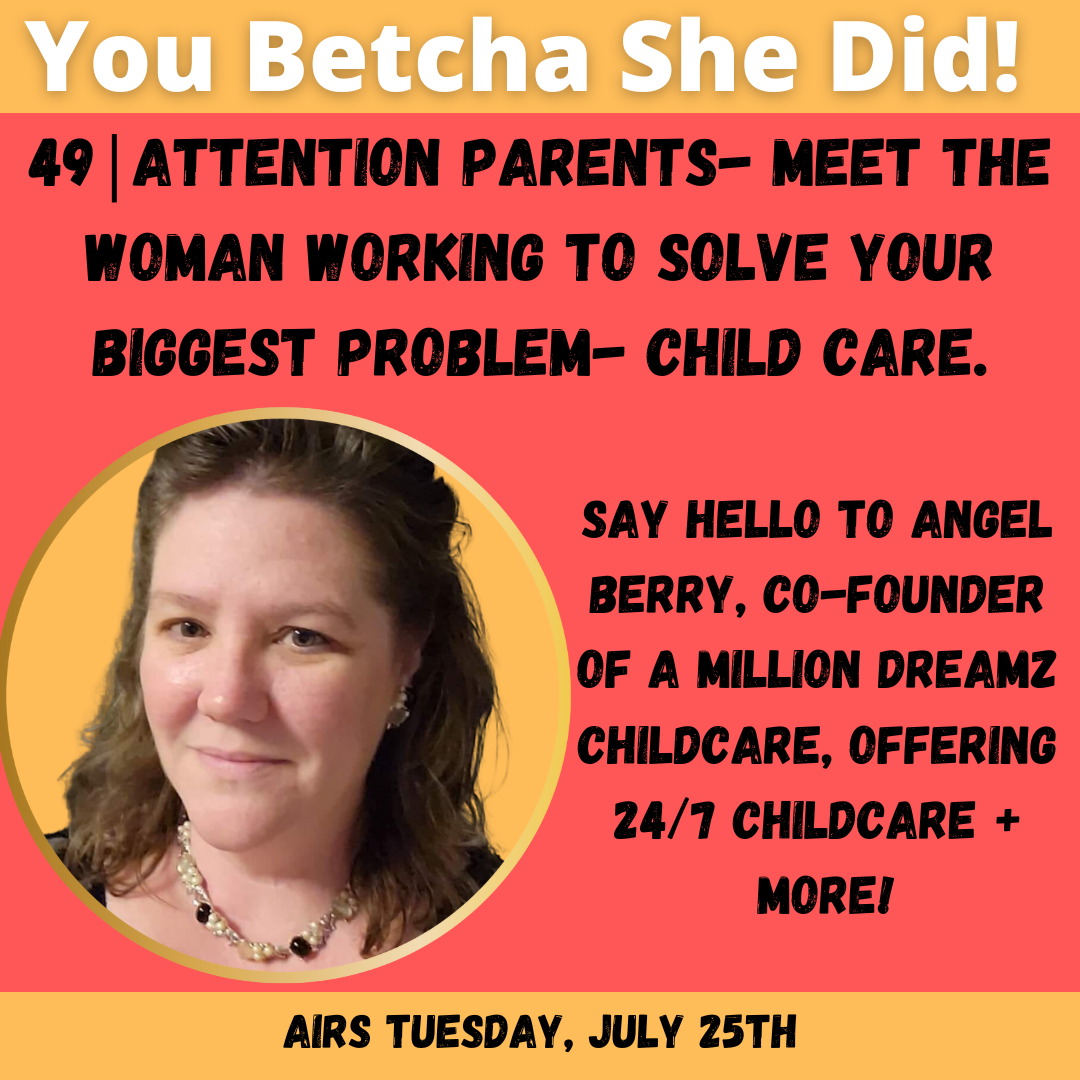 Sheboygan has been grappling with a lack of quality childcare facilities for far too long. A Million Dreamz is stepping up to provide a much-needed solution for families in our community. We believe that every story matters and we'd love to hear yours!
Share your experiences your struggles and your triumphs with us by submitting your story here.
Together we can make a difference in the lives of our children and our community.